Queen Elizabeth II Platinum Jubilee 2022
Approved by Buckingham Palace.
Exclusive to That's mine.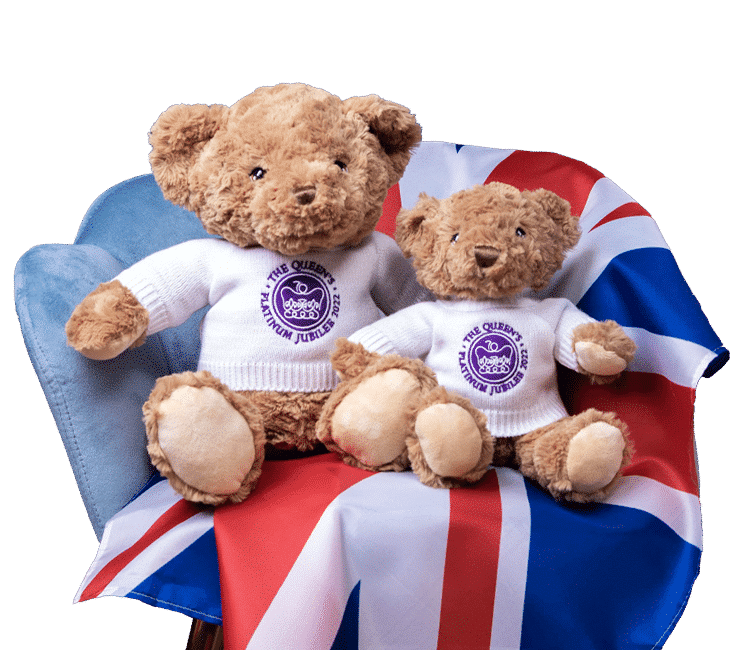 Platinum Jubilee Merchandise
Queen's Jubilee 2022 Teddy Bears
Celebrate Queen Elizabeth II Platinum Jubilee with these beautifully embroidered commemorative bears. The perfect Queen's Platinum Jubilee 2022 merchandise.
Featuring the official Queen's Platinum Jubilee Emblem
These super soft, cuddly and cute Queen's Jubilee collectable teddy bears are dressed in an exclusive to That's mine jumper, embroidered with the official Queen's Platinum Jubilee Emblem in royal purple. 
These gorgeously soft Keeleco Bears are full of detail and has beans inside to allow it to sit. The perfect gift souvenir to celebrate the jubilee year of Queen Elizabeth II. If you are going to buy one piece of platinum jubilee merchandise in 2022, it has to be our 'Jubilee Bear'!
Eco-friendly Keeleco Recycled Teddy Bear
Keeleco is the NEW 100% recycled range from Keel Toys. These eco-friendly toys are manufactured and stuffed with 100% recycled polyester from plastic waste. Weighted with recycled glass beads, these floppy toys have been perfectly designed for hugging by a loving new friend.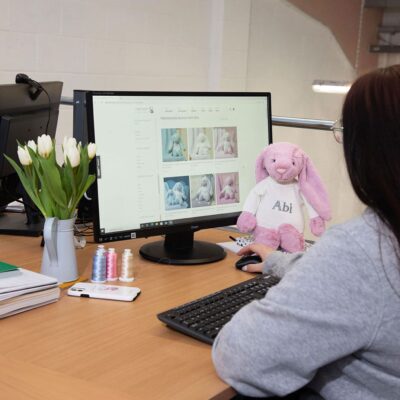 Exceptional customer service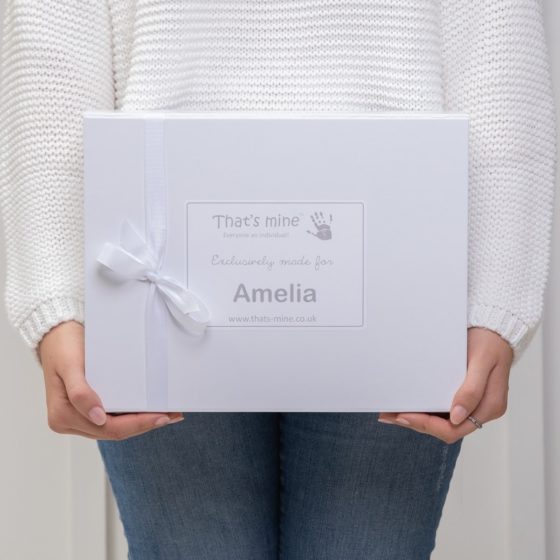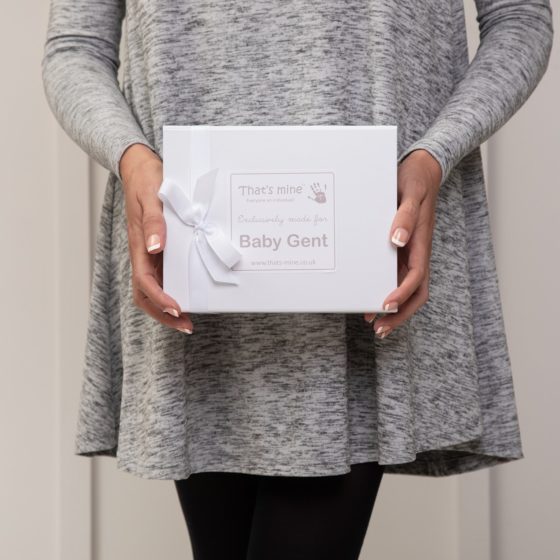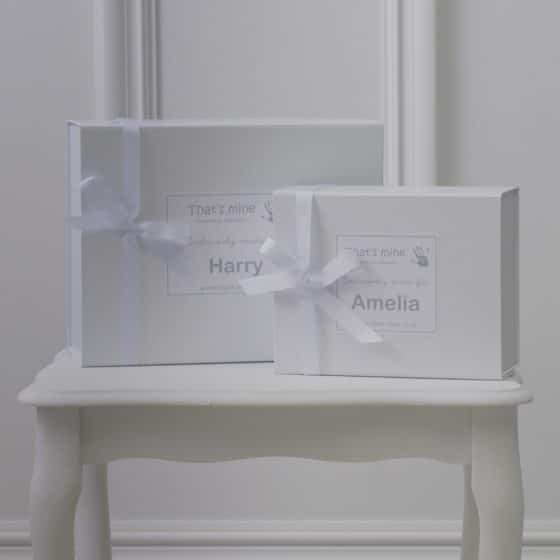 Make it extra special with a Personalised Gift Box
Every Jubilee bear comes with a free personalised gift bag, but why not upgrade to a personalised gift box?
Make your gift extra special by adding a personalised white gift box, tied with a white ribbon bow. The gift box comes in two sizes and closes magnetically and can be used afterwards as a special keepsake box. We will add the correct size gift box to your order. The white ribbon has now been made extra special with 'That's mine' printed in grey.