At That's mine, we have the pleasure of working with the most incredible brands; they supply us with products that we then personally embroider. We believe wholeheartedly in our motto, 'Everyone an individual'. Therefore, we wanted to learn more about each brand we work with, what makes them extra special and why you should love them too. Here's a spotlight on the amazing Keel Toys and Keeleco personalised baby gifts!
Keel Toys – Keeleco Personalised Baby Gifts
Keel Toys are one of the largest designer, importer and exporters of soft toys in the UK. Established in 1947, Keel Toys is a third generation, family run business; under the directorship of brothers, Richard, David, John and James Keel. They continually strive to maintain this impressive position, developing relationships with their customers built on trust, excellence, quality of service and innovative design from their in-house team.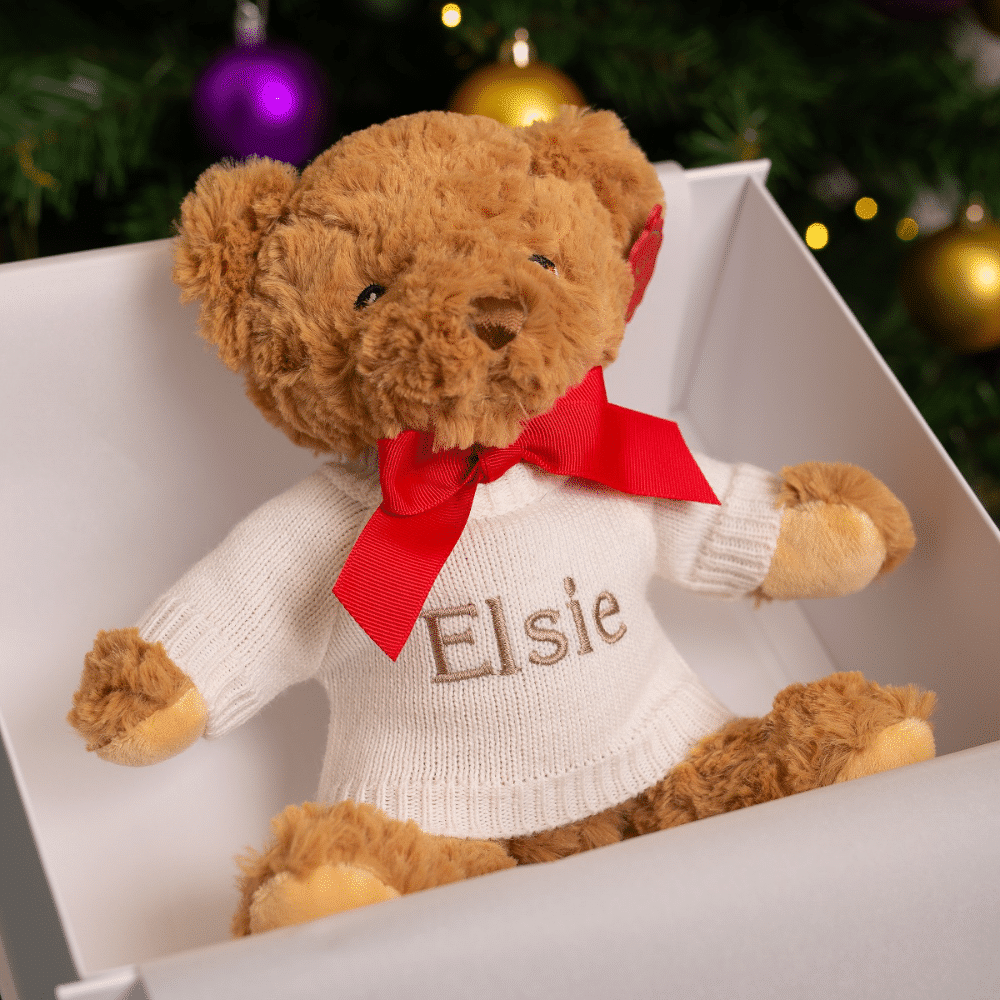 We are delighted to have the very popular Sherwood bear and the 100% recycled Keeleco 'eco friendly' bear in our That's mine range of teddy bears. And of course, all bears are personalised with our exclusive That's mine embroidered jumpers.
Keeleco – The Eco Teddies
Keeleco is the 100% recycled range from Keel Toys. Did you know these eco-friendly toys are manufactured and stuffed with 100% recycled polyester from plastic waste? Weighted with recycled glass beads; perfectly designed for hugging by a loving new friend.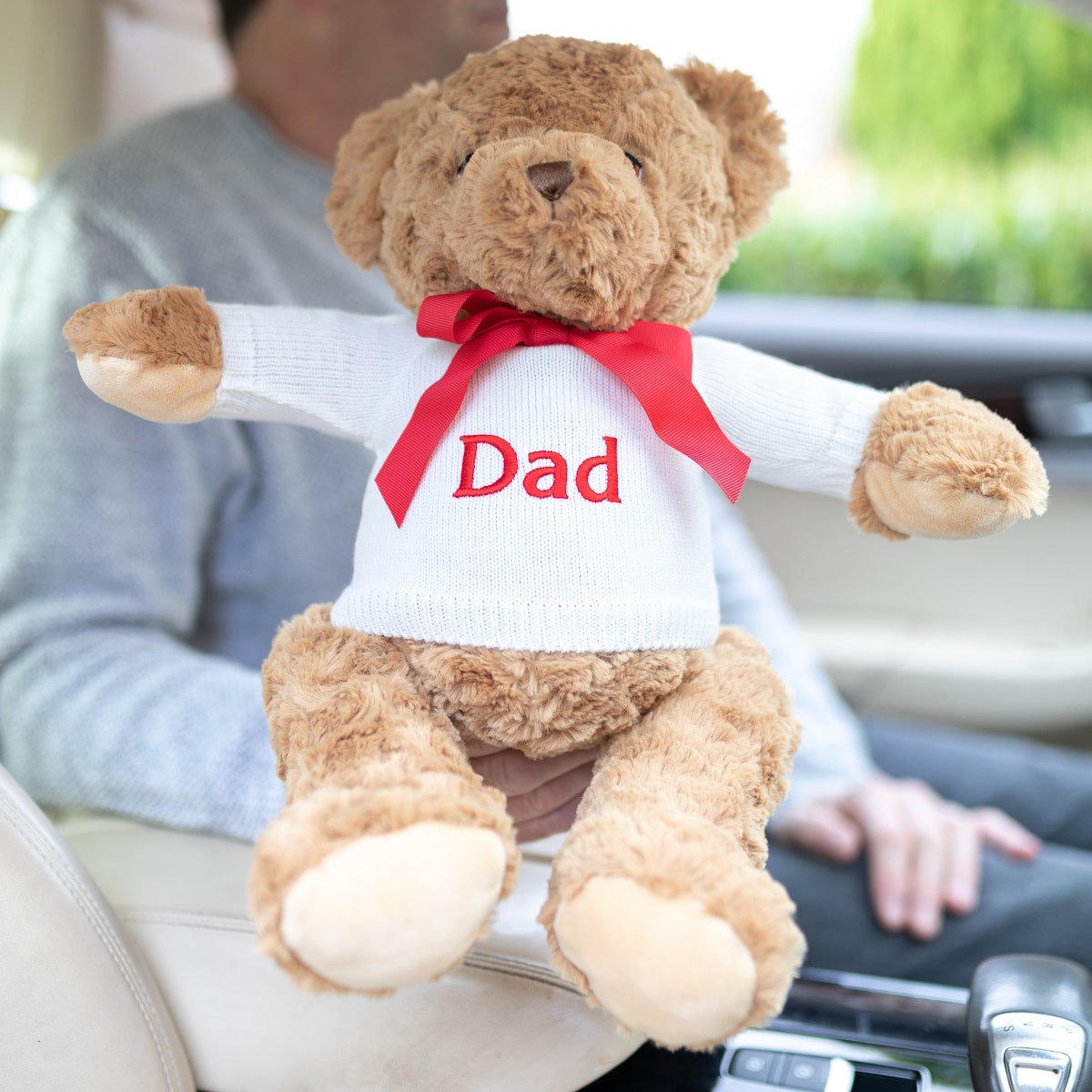 What makes the process eco-friendly?
Single use plastics are a big no no, so to reduce the amount, Keeleco obtains bottles and other plastic waste and magically turns it into these cuddly soft toys. How is this done, you ask? Well, firstly they use recycled polyester; obtained by first collecting plastic waste and cleaning it. Clean bottles are then shredded, and crushed and this forms pellets. The pellets are melted to create yarn, and the yarn is spun to create thread. Then, the thread is woven to create the base fabric. Therefore, giving plastic bottles a second life! Also, this process uses 59% less energy than creating virgin polyester.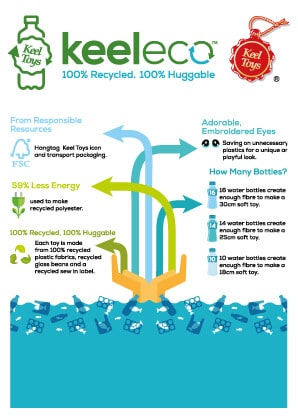 Personalised Teddies for any occasion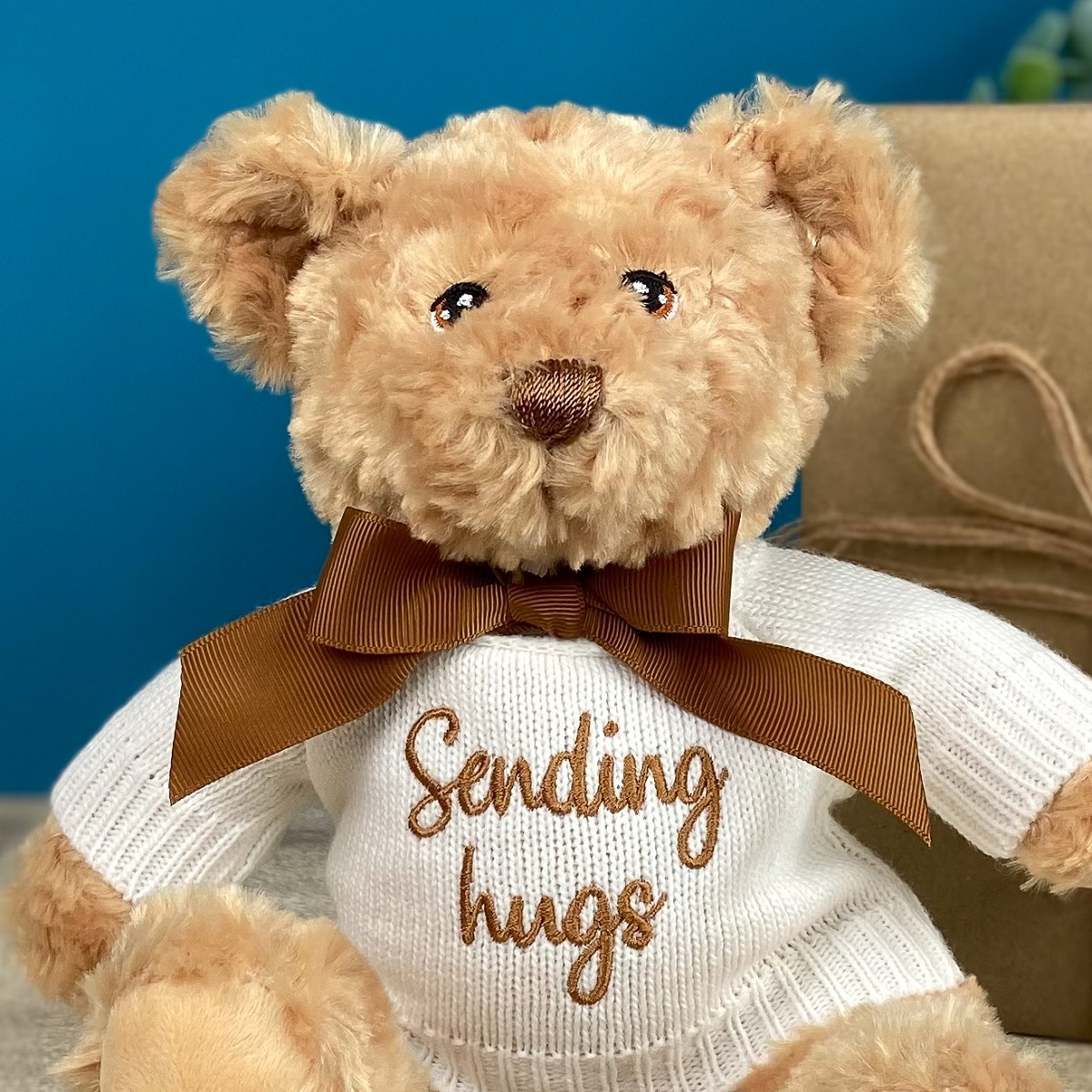 Dougie is an adorable plush toy from traditional toymakers Keel. Using sustainable resources, it's incredibly soft and built to last. Celebrate any occasion with Dougie the teddy bear, a gift that makes the environment happy! Knowing it's the little details that add character, a painstakingly stitched nose and mouth and don't you just love his ribbon! Treasured by anyone, from kids to collectors!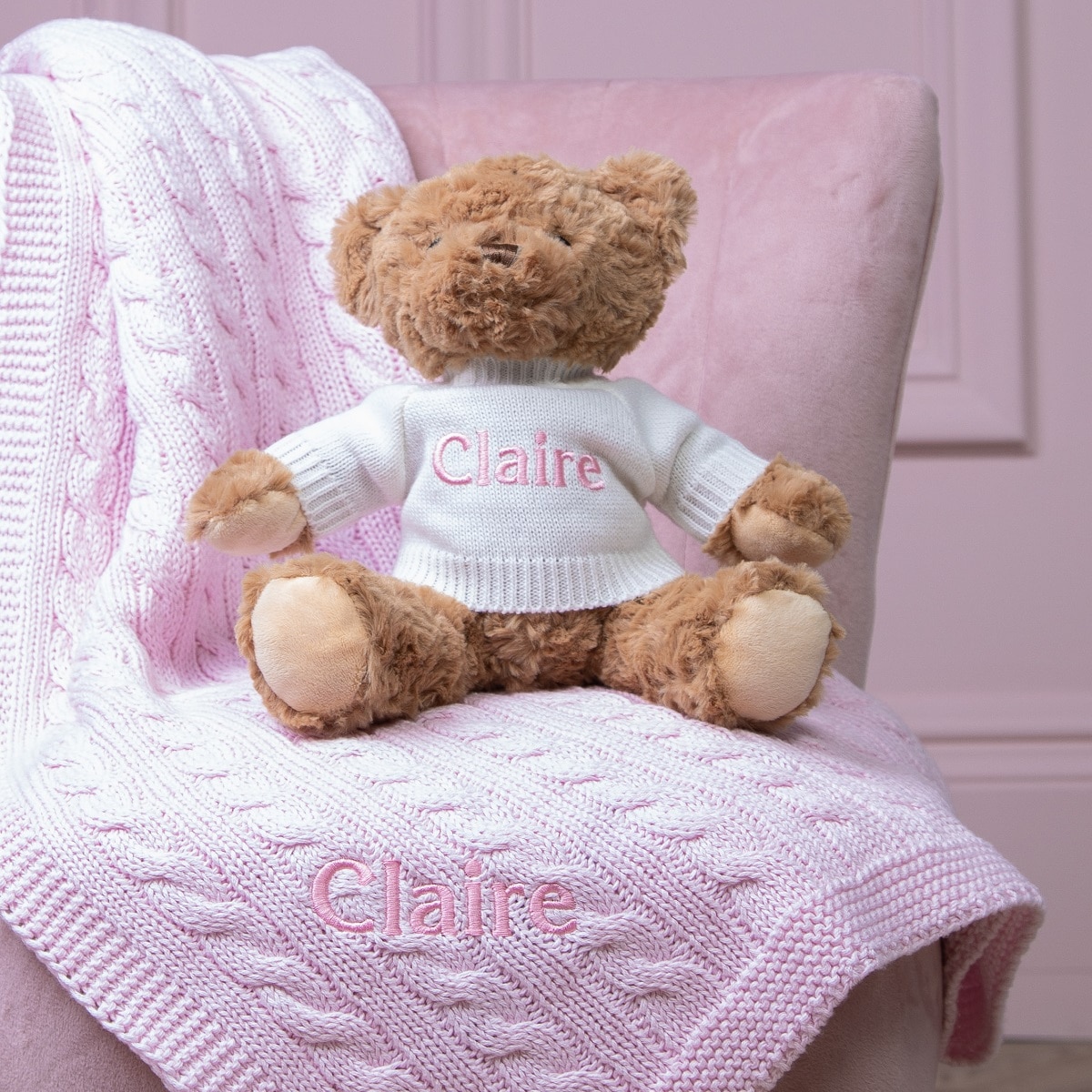 A gorgeous and luxurious personalised cotton cable blanket and personalised Keel 100% recycled keeleco bear soft toy makes this the perfect gift set. A perfect keepsake, this luxury personalised cotton baby blanket will also keep your precious little one warm and snug. These beautifully soft personalised pure cotton cable knitted blankets are ideal for prams, cots and make a lovely bedroom accessory for many years to come.
The importance of sustainable products
At That's mine we understand our responsibility to care for our environment and make the best sustainable decisions. We are striving to meet our goal to create and supply personalised gifts for you and your loved ones, whilst doing our best to put our environment first.
Make sure you check out all these options and many more, and also our giftboxes and gift cards, making it extra special!
Happy shopping!