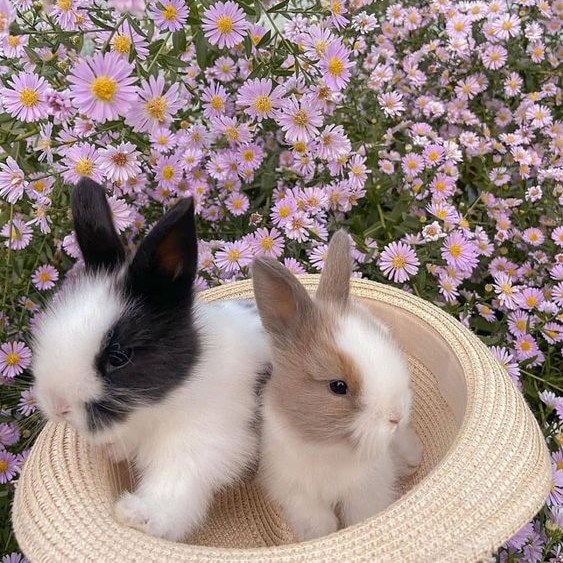 The days are getting longer and the weather's getting warmer, but before we know it we'll be back to wearing raincoats and planning Christmas presents. Before time runs out, we're taking a minute to bask in this beautiful Spring season, and share some of our favourite Spring themed personalised baby gifts! Scroll down to find the perfect gift for a new Spring baby!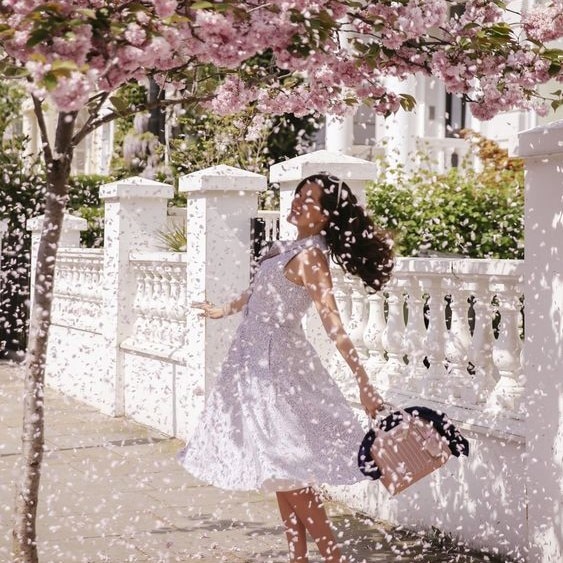 Trending Baby Gifts
Personalised Jellycat Fleury Sunflower Soother and jitter gift set, £42.95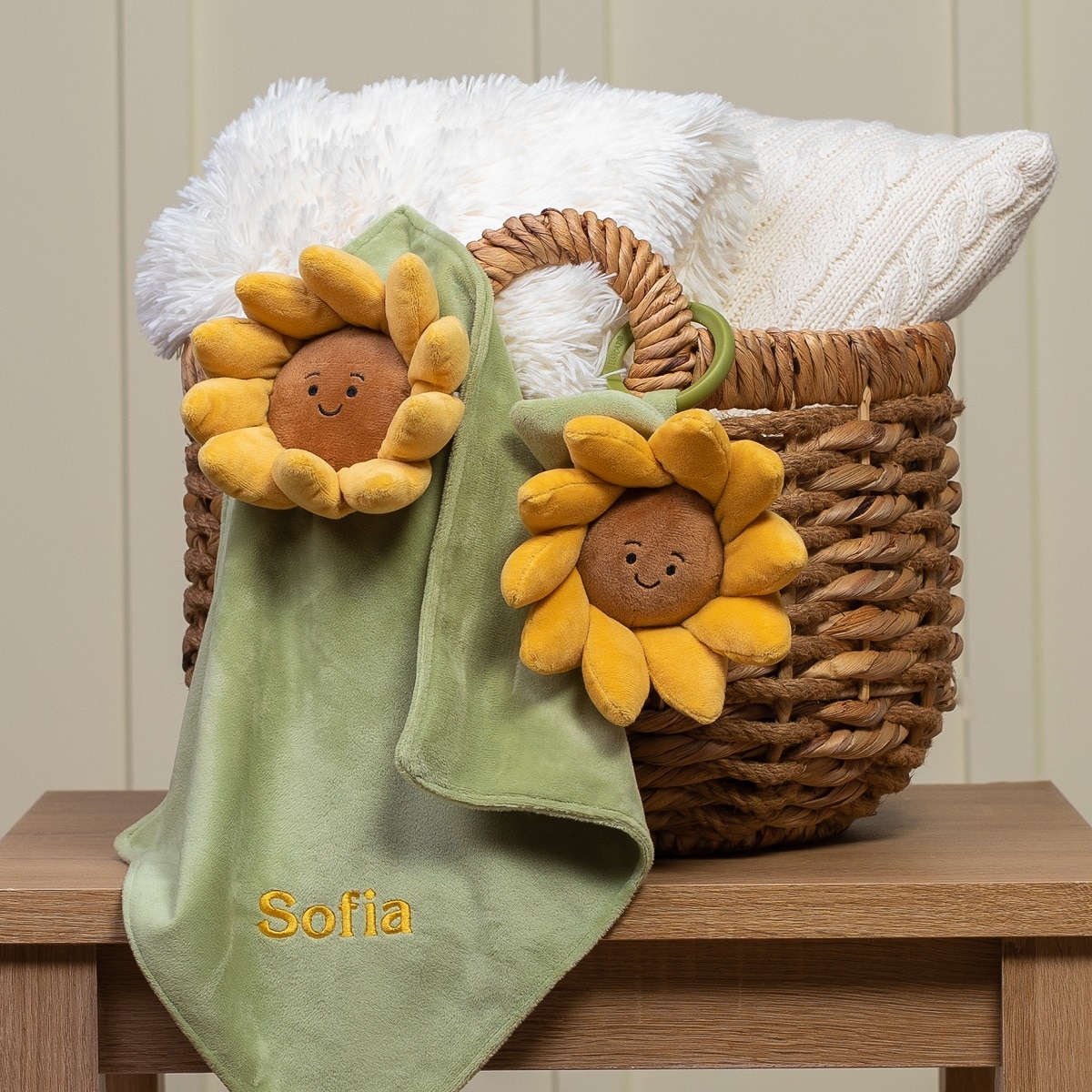 Spring brings growth back to plants and trees, and colourful flowers bloom. Studies show that Spring's yellow flowers can lift your mood, and so can this gift set! This snuggly soft soother is sure to be a firm favourite with your little one! This Fleury Sunflower Soother features a snuggly soft, green coloured comforter with a sunflower flower head with pretty yellow petals (and not forgetting a happy, smiley face!) The Jitter is made from cuddly soft plush. The comforter can be personalised with your choice of name, making this the perfect newborn, christmas or birthday gift set.
Personalised Jellycat Bashful Bee comforter and soft toy gift set, £39.95
When flowers bloom in Spring, it signals to the bees that they are ready for pollination. This helps to provide healthy habitats for wildlife and us! The Bashful Bee Soother is a honeycomb dream in scrummy-sweet golden fur. Our bright-eyed bee is standing guard, looking after sleepyheads. Stripey, silly and summery, with stretchy feelers and a bobble body, this little bug is a bedtime bud. Discover more here about how important bees are and how we can help them!
Personalised Jellycat beige blossom bunny soft toy, £33.95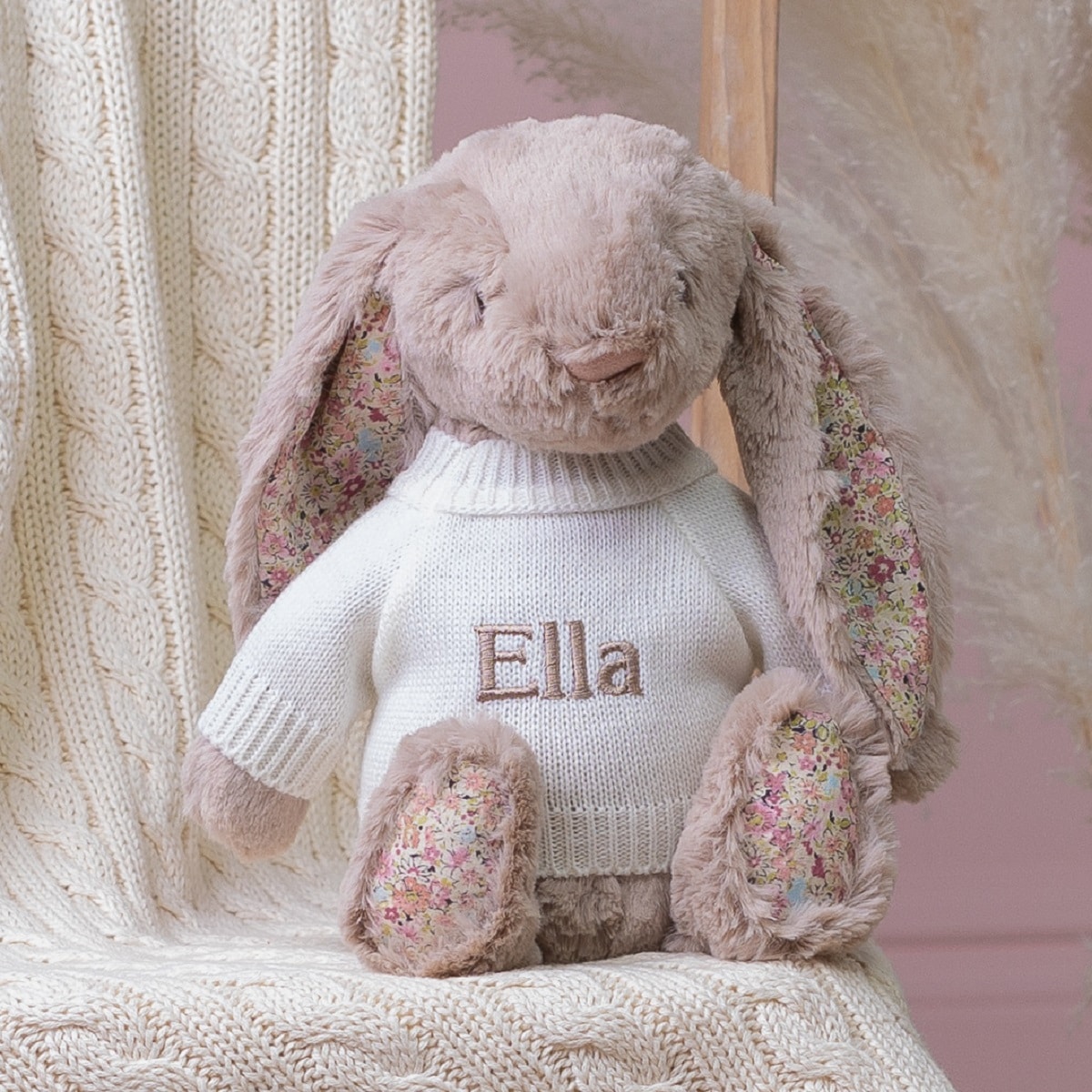 Many species of animals migrated south to follow their food supply during the winter. Once the spring returns, these animals do too! Grab your own Spring bunny! This personalised Jellycat blossom bunny is sumptuously soft and hugely huggable! Super cuddly and full of flopsiness, blossom bunny is a great cot side companion. Amazingly squishy and always ready to snuggle, with flowery lop-ears and scrummy soft fur, this bunny is perfect for beddy byes. Available in a choice of colours – beige, blush pink, dusky blue, tulip pink or silver.
Personalised Jellycat bumbly bear small teddy soft toy, £33.95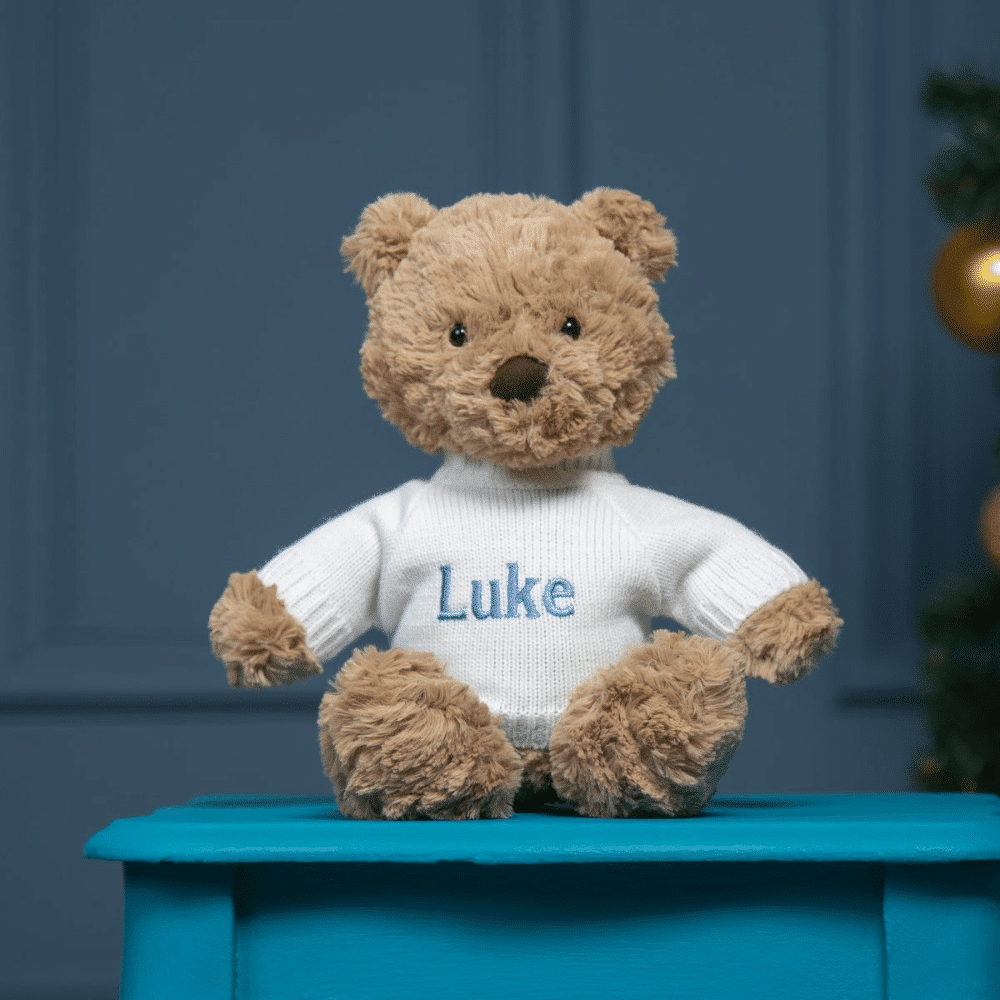 Every baby needs a teddy bear, why not a beautiful bespoke bear from That's mine, complete with a personalised soft jumper. By adding our original and unique personalised jumper to Bumbly Bear, That's mine have created the perfect classic keepsake! A lovely bear in a lovely jumper!
Ziggle personalised white cellular baby blanket, £24.95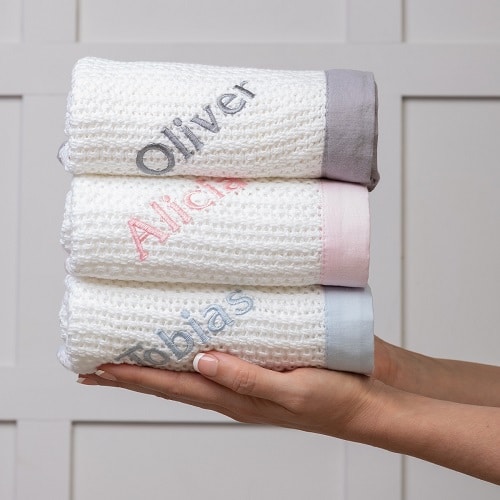 This gorgeous personalised Ziggle cellular baby blanket is one of our ideal practical Spring personalised baby gifts. Open cellular construction allows airflow to keep babies warm in the winter and cool in the summer. Light weight, 100% combed cotton knitted blanket which is extremely soft to touch and comfy for babies to be wrapped in. Also, pick your choice of colour trim and match it perfectly to your nursery or bedroom.
Zoocchini personalised pink beatrice the bunny hooded baby towel, £32.95
Welcome to the whimsical world of Zoocchini where each product is beautifully different! These hooded baby towels are made from 100% cotton plush terry and are generously sized, colourful and friendly.As an added bonus That's mine will personalise the towel with your choice of name. These animal hooded towels are great fun for holidays or for just messing about after bath time. Add a giftbox to make it extra special.
Make sure you check out all these options and many more, and also our giftboxes and gift cards, making it extra special for those new bundles of joy.
Happy shopping!