In 2022, Her Majesty The Queen will become the first British Monarch to celebrate a Platinum Jubilee after 70 years of service. So why not celebrate in the best way possible, a Queen's Jubilee 2022 street party! Street parties are a terrific tradition that helps you get to know your neighbours and have fun all day. At That's mine we love to be involved in our community and also love celebrating Britain, being a proud UK small business. So, we thought why not share some fantastic jubilee street party ideas! Let the celebrations begin!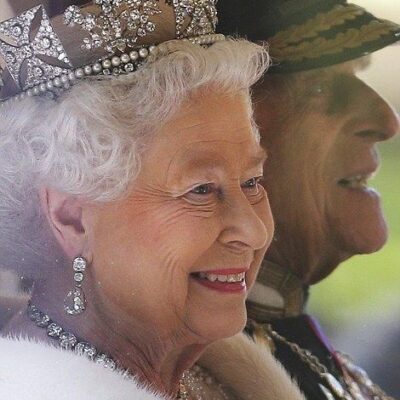 Jubilee Street Party – Get a street party license and funding!
Before the fun can begin, you'll have to consider some legal requirements to actually be able to hold your street party. Contact your local council a few weeks before and ask for permission; especially because you'll be closing your street! They may just come back with a simple application form, easy enough! gov.uk has lots of information on this.
In terms of funding, more than £22 million of National Lottery funding is being made available to help communities across the country celebrate the Platinum Jubilee. Read more about accessing this here!
The Big Jubilee Lunch 2022
To coincide with the Platinum Jubilee, The Big Jubilee Lunch will be taking place on Sunday 5 June. The Big Lunch has been encouraged in communities to celebrate connections and to share friendship, food and fun. You can sign up for your free pack that helps you get started if you're interested!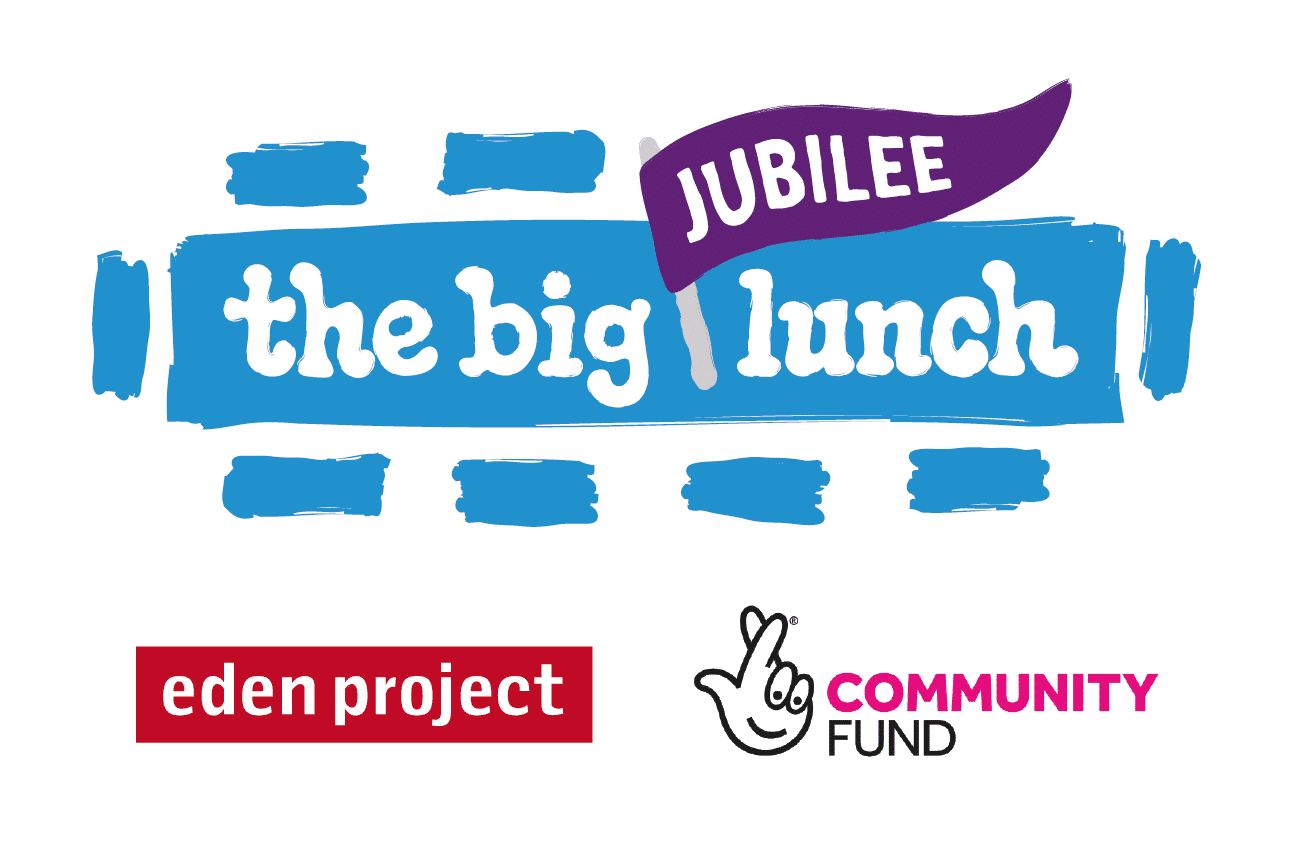 Organising a Jubilee Street Party
Start the conversation by ringing up neighbours on your street and also deliver some notes through letterboxes. Also you may have a local social media group or chat you could drop a message on. A great idea would be to create your very own Jubilee Street Party Invitation, inviting your neighbours to the event but also asking for feedback and opinions on street party organisation. Get the ball rolling!
Set up the perfect date for everyone (so they know they can attend!) and also kindly ask people if they would be willing to move their cars for the street party date.
Another question to consider asking neighbours – what can they provide to minimise costs? This could include:
Seating and tables
Music, speakers, karaoke
Food, drinks, cutlery
Decorations
Activities
Encouraging people to help can really drive community spirit; what the celebration is all about!
Food, Drinks and Decorations
Your choice of food and drinks can influence the theme of your street party completely. Perhaps you'll go for the classic BBQ, where everyone can bring want they want on the grill. Make sure to include any vegetarian, vegan and gluten free options too! Or maybe you and your neighbours might opt for a street tea party, dozens of finger sandwiches, scones and cakes, all fit for a queen!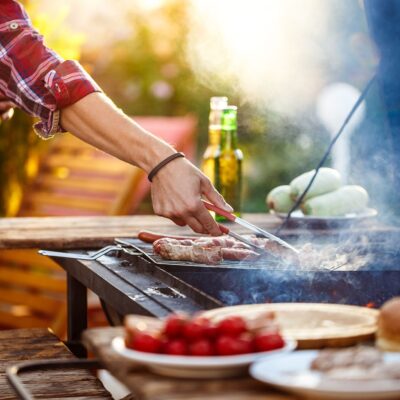 Additionally, you could source a local cafe/restaurant that can cater for your street party, but this might increase expenses.
Another must-have – the decor! We love the classic Union Jack bunting, cover the street from start to end with this street party staple! You can also match your table cloths, plates and cutlery to the red, white and blue theme. Chat to your neighbours and come up with the best decoration theme that you will all love!
Street Party Games and Activities
When thinking of activities, keep in mind your audience! Are your neighbours mostly families with children? Here's some fun ideas:
Karaoke
Fancy Dress
Face Painting
Bake Off
Chalk Art
Flag Making
Cake Decorating
Quizzes
Treasure Hunts
If you're looking for the perfect gift or prize for your neighbours, then look no further! Introducing our Queen's Jubilee 2022 Teddy Bear! Celebrate Queen Elizabeth II Platinum Jubilee with these beautifully embroidered commemorative bears.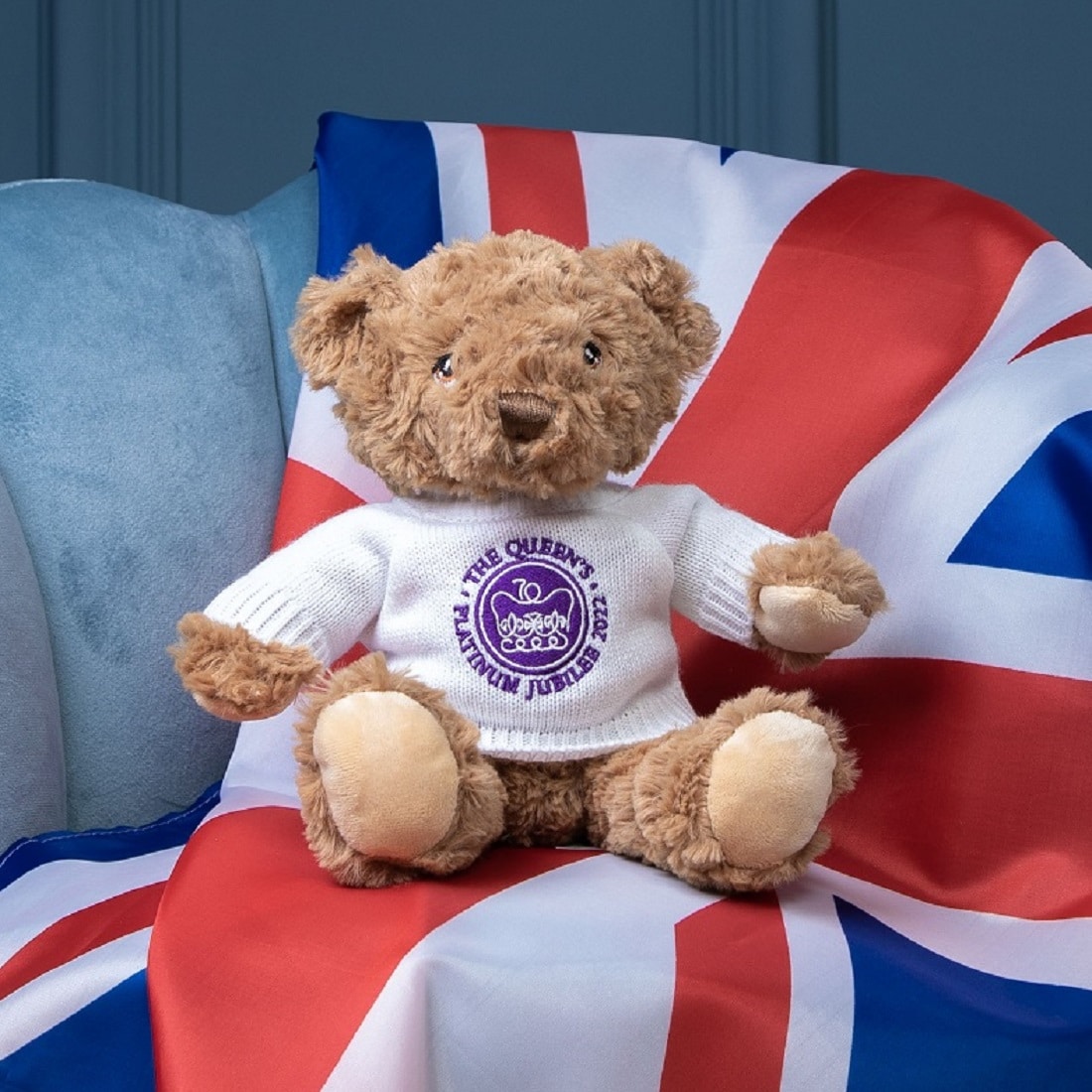 Featuring the official Queen's Platinum Jubilee emblem, these super soft, cuddly and cute Queen's Jubilee collectable teddy bears are dressed in an exclusive to That's mine jumper; embroidered with the official Queen's Platinum Jubilee Emblem in royal purple.
These gorgeously soft Keeleco Bears are full of detail and has beans inside to allow it to sit. The perfect gift souvenir to celebrate the jubilee year of Queen Elizabeth II. If you are going to buy one piece of platinum jubilee merchandise in 2022, it has to be our 'Jubilee Bear'!
Good Luck and Have Fun!
We hope these jubilee street party ideas have helped you with your street party planning! Celebrate the Queen's Jubilee 2022 in style!
Make sure you check out all these options and many more, and also our giftboxes and gift cards, making it extra special for those new bundles of joy.
Happy shopping!