Hi there everyone, my name is Abi and I've been working with That's mine for a few months now. I have two small children! Penelope is 17 months old and Lilly is 5 months old! Some might say I'm mad… I'd agree, however they are the best of friends and thankfully very well behaved!
I've worked in retail for many many years in the form of Bridal Wear, Shoe Sales and discount supermarkets and needed something that not only ran smoothly with having two babies but also meant I didn't have to leave my children all week to go to work!
I joined That's mine in September after getting back in touch with Elaine at the Baby and Toddler Show in Manchester. I've known Elaine and Paul and their girls for around 15 years and now I have my own babies we've got the perfect combination of tiny supermodels and my crazy mum brain squashed with ideas to add to the team!
My girls started off doing some wonderful super modelling for That's mine back in August… you must have seen their beautiful faces all over Facebook, Instagram, flyers and banners. Let's face, it everywhere!
We then got to talking and realised that I might have a few ideas to add to the wonderful family that is That's mine and here we are!
The girls road test some of the beautiful bunnies, blankets and bibs, that you can purchase from That's mine and give their reviews! I help as much as I can in the way of social media, events, sewing, giving some first hand reviews and many other things! I'm just getting started with That's mine and I'm already having so much fun and I believe we've well and truly wedged ourselves in with the That's mine family! The girls love Paul, Elaine and Talia… and Lilly especially usually ends up enjoying cuddles and fun with whoever is around at our weekly meetings, whilst Penelope gets some quality time with Grandma or Daddy! My partner Chris even pops his head in with a fab idea every so often!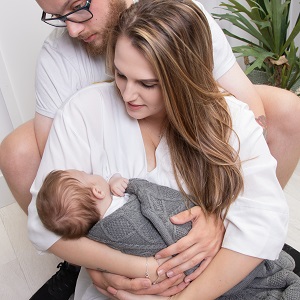 So that's me and my crazy bunch! Keep your eye out for some reviews fresh from the kids themselves and join us on our new venture!