Did you know Peter Rabbit was first imagined by Beatrix Potter in a letter she wrote in 1893? We thought we'd take a trip down memory lane by taking a look at our favourite classic characters, and also at some Peter Rabbit personalised baby gifts we have at Thats mine.
Even the smallest one can change the world.

Peter Rabbit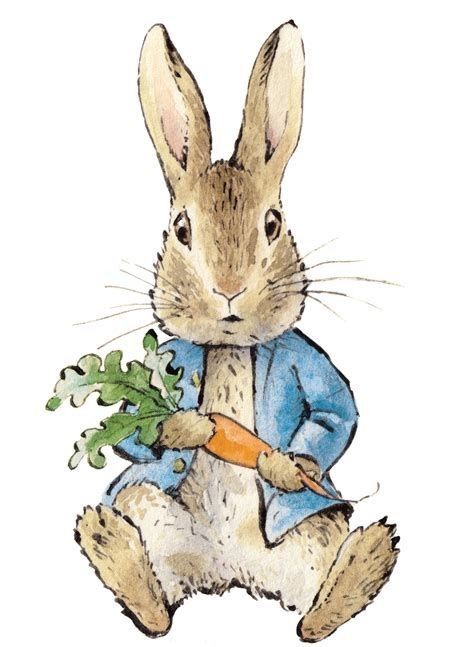 All About Peter Rabbit
Peter Rabbit is a fictional animal character in various children's stories by Beatrix Potter. He first appeared in The Tale Of Peter Rabbit in 1902, and subsequently in five more books between 1904 and 1912. Spin-off merchandise includes dishes, wallpaper, and dolls. He appears as a character in several adaptations. Peter, his widowed mother, Mrs. Rabbit, as well as his sisters, Flopsy, Mopsy, and Cottontail live in a rabbit hole that has a human kitchen, human furniture, as well as a shop where Mrs. Rabbit sells various items. Peter Rabbit was named after a pet rabbit whom Beatrix Potter had as a child, and whom she called Peter Piper.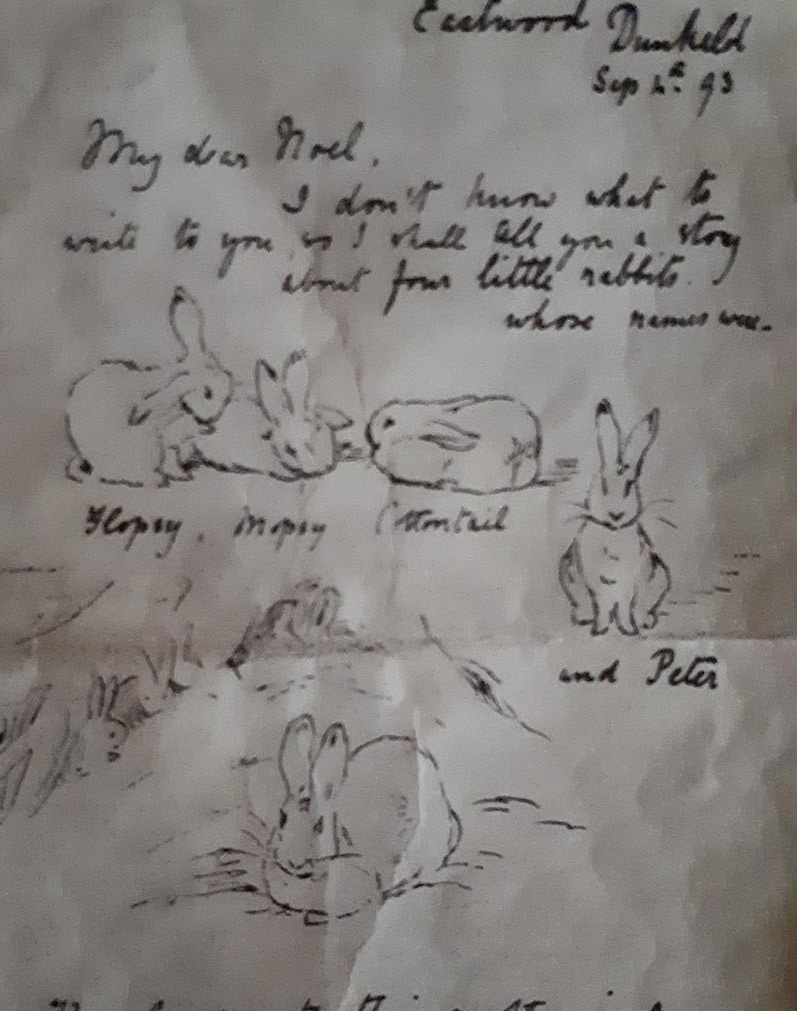 Peter Rabbit Personalised Baby Gifts
Toffee Moon personalised luxury cable baby blanket and Peter Rabbit soft toy, £60.95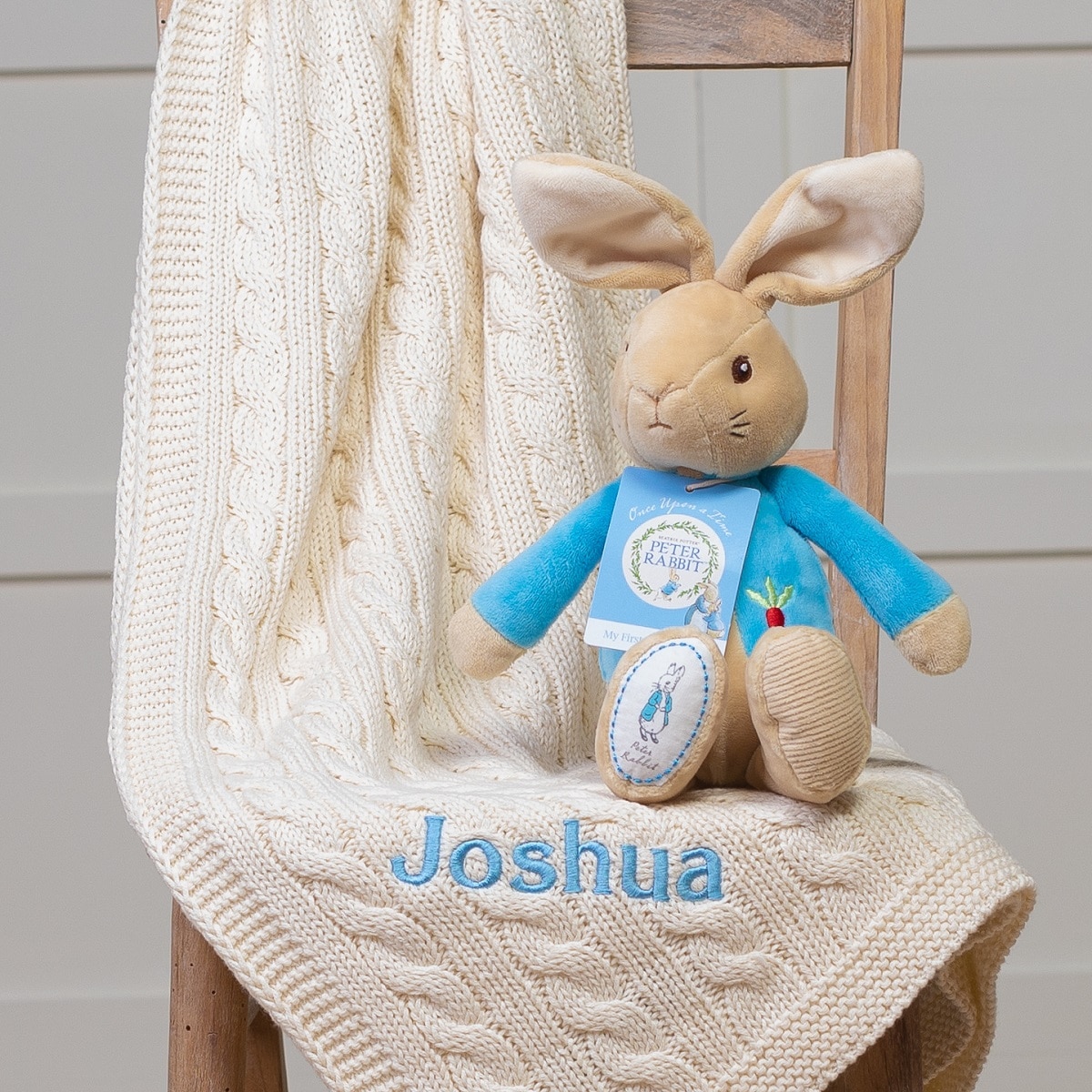 A gorgeous and luxurious personalised cotton cable blanket and super soft Peter Rabbit toy makes this the perfect gift set. A perfect keepsake, this luxury personalised cotton baby blanket will keep your precious little one warm and snug. These beautifully soft personalised pure cotton cable knitted blankets are ideal for prams, cots and make a lovely bedroom accessory for many years to come. They are highly breathable and super soft against baby's delicate skin. High quality soft fabrics are used in this beautiful gift set and will compliment your nursery perfectly. The matching Peter Rabbit soft toy is also a great cot side companion, always ready to snuggle!
Which Peter Rabbit character are you?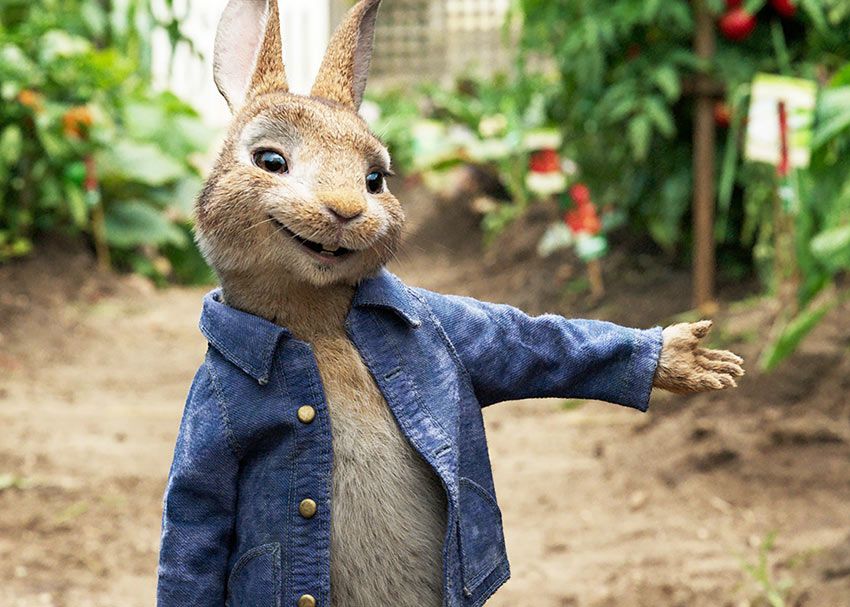 If Peter is your favourite, you are brave, mischievous, impulsive, resilient, charismatic, clever, and tenacious! Often in and out of danger in his majestic world, Peter needs all of his special qualities to outsmart the villains.
Peter rabbit personalised blue baby comfort blanket and soft toy rattle gift set, £38.95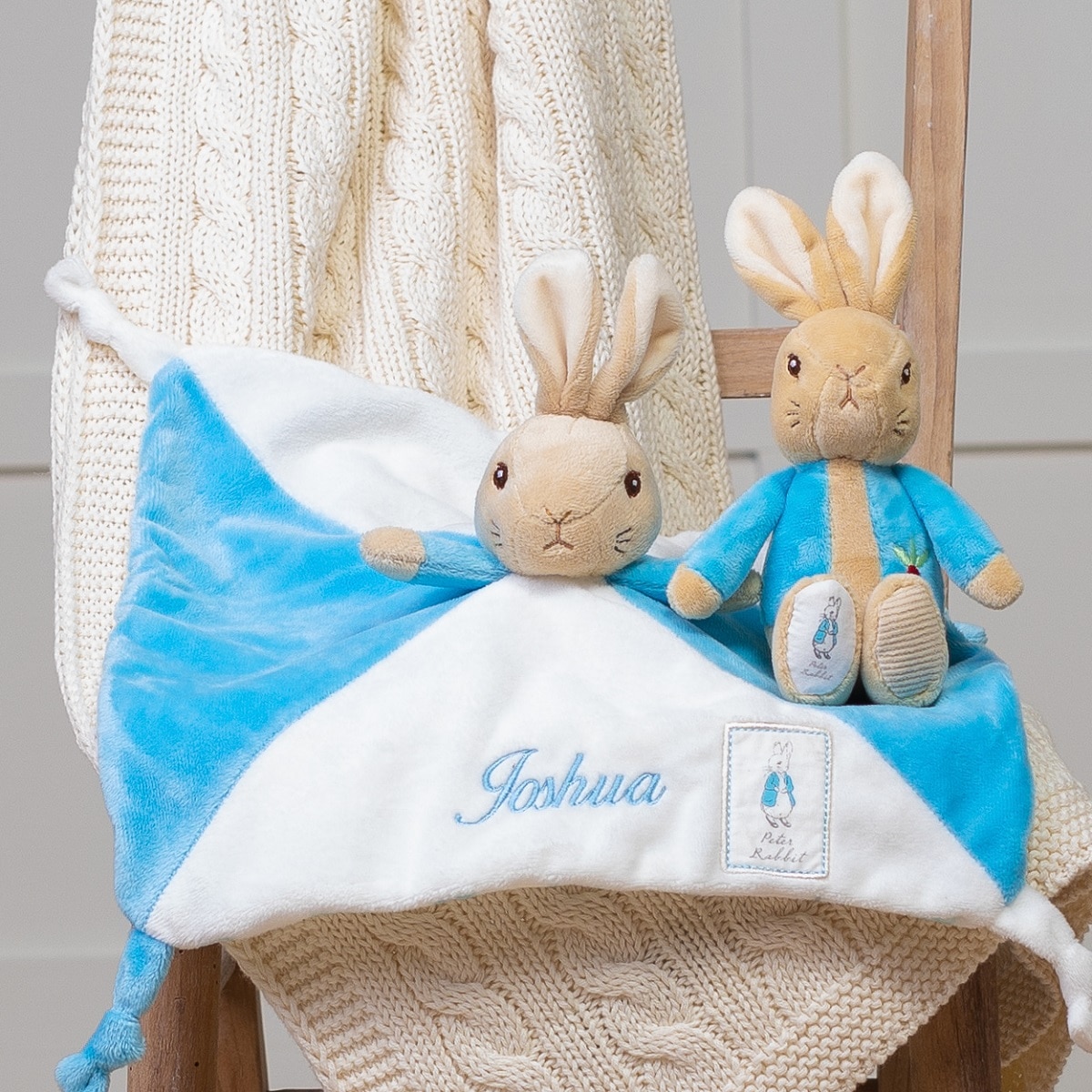 From the original Beatrix Potter books our Peter Rabbit nursery collection features loveable Peter Rabbit and snuggly Flopsy Bunny. Suitable from birth, this comforter is made from baby soft plush and encourages sensory play in children. Also, this comfort blanket can be embroidered with your choice of name, making this the perfect newborn, christening or birthday gift.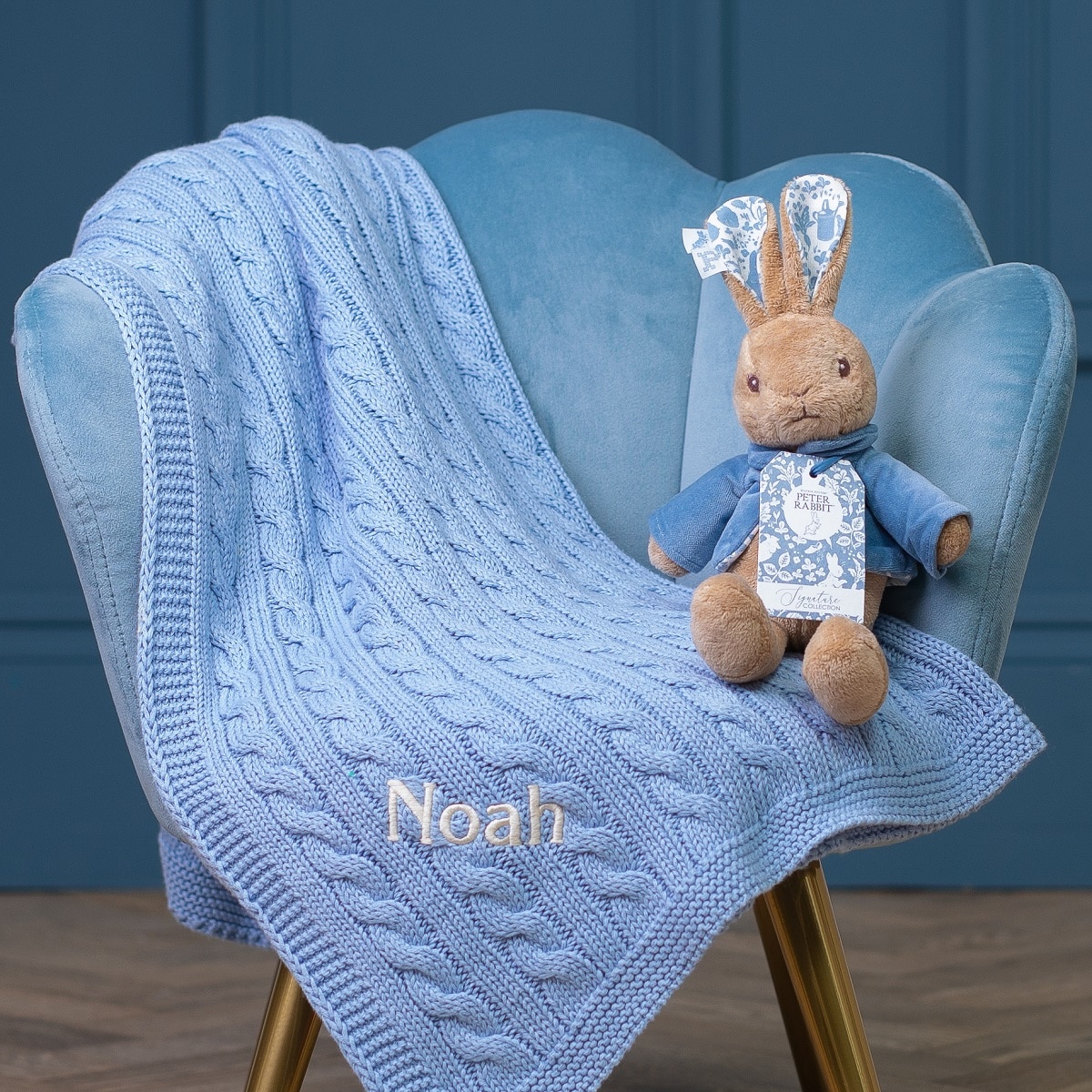 Flopsy bunny personalised pink baby comfort blanket and soft toy rattle gift set, £38.95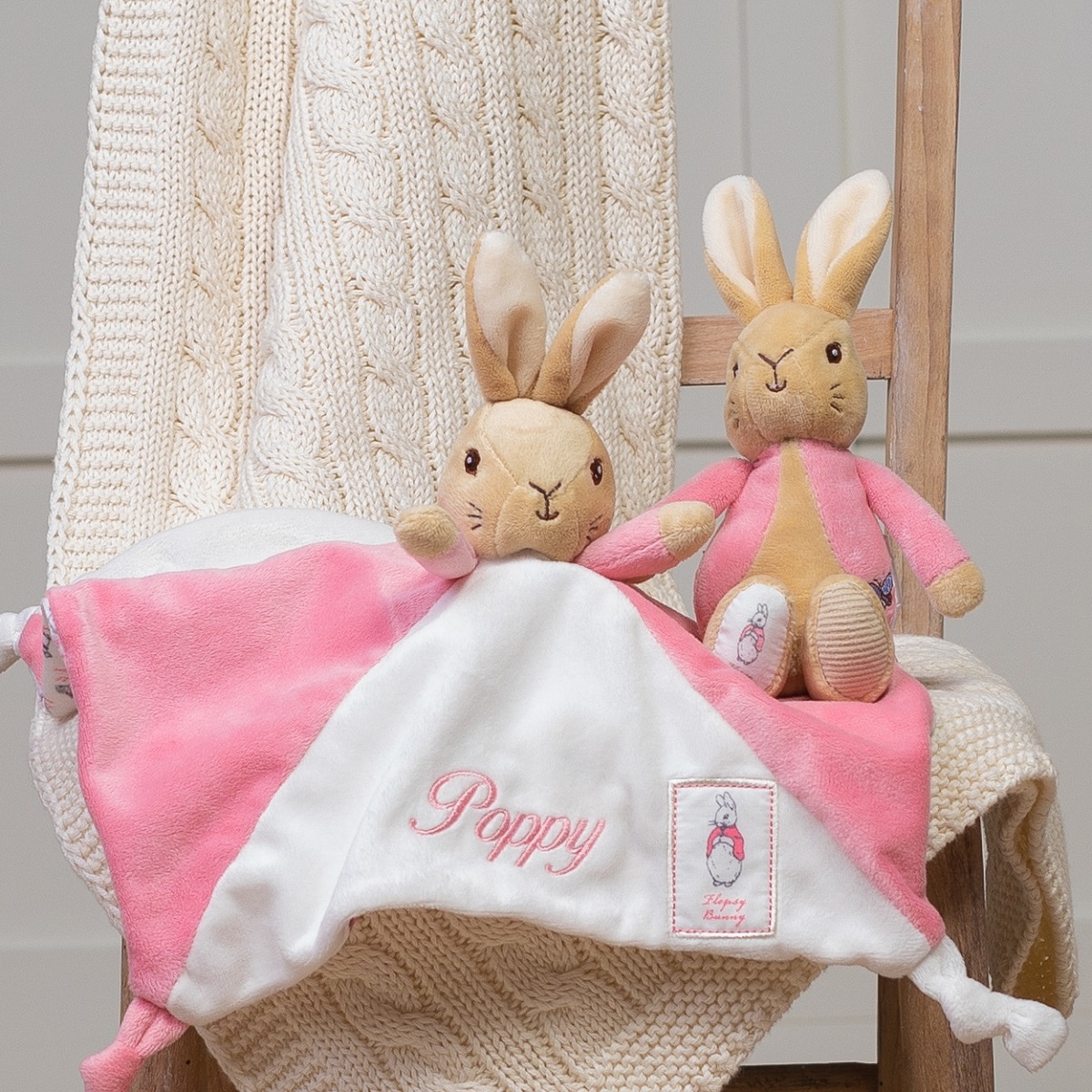 The gift set is completed with a gorgeous baby soft plush Flopsy Bunny toy rattle! If you're buying as a gift, make sure you check out all our gift wrap options.
Is Flopsy more like you?
If Flopsy is more your kind of character, then this is why! Flopsy is normally bossy, snooty, and smug but she can be sweet, kind, caring and polite. She's very kind and sweet to her twin sister, Mopsy and their little sister, Cotton-Tail in the rabbit family burrow in the woods outside.
Mrs. Tiggy-Winkle
She is a kind old hedgehog who lives in a house under a hill. In the episode Heroic Hedgehog she was quite brave when Mr. McGregor came. Her best friend is Mrs. Puddleduck. She is brave.
Jemima Puddleduck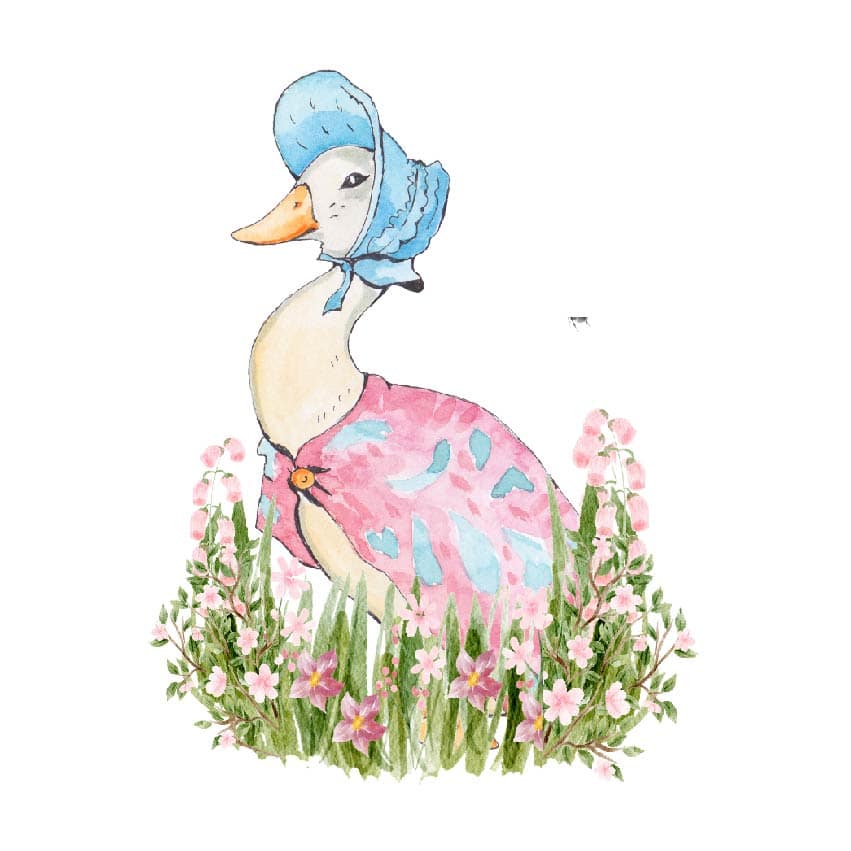 Jemima can be very nice as well as tough. She is a very very friendly and kind-hearted duck, but her innocence blinds her and she almost never suspects the enemies!
Make sure you check out all these options and many more, and also our giftboxes and gift cards, making it extra special for those new bundles of joy.
Happy shopping!