Father's Day is fast approaching, but don't worry, we've got you covered! Don't bother with the boring old chocolates and bottles of beer; why not get something Dad will truly appreciate and cherish forever? Show the incredible fathers and father figures how much you care with a beautiful personalised gift! Here's our top picks for personalised Father's Day gifts this year.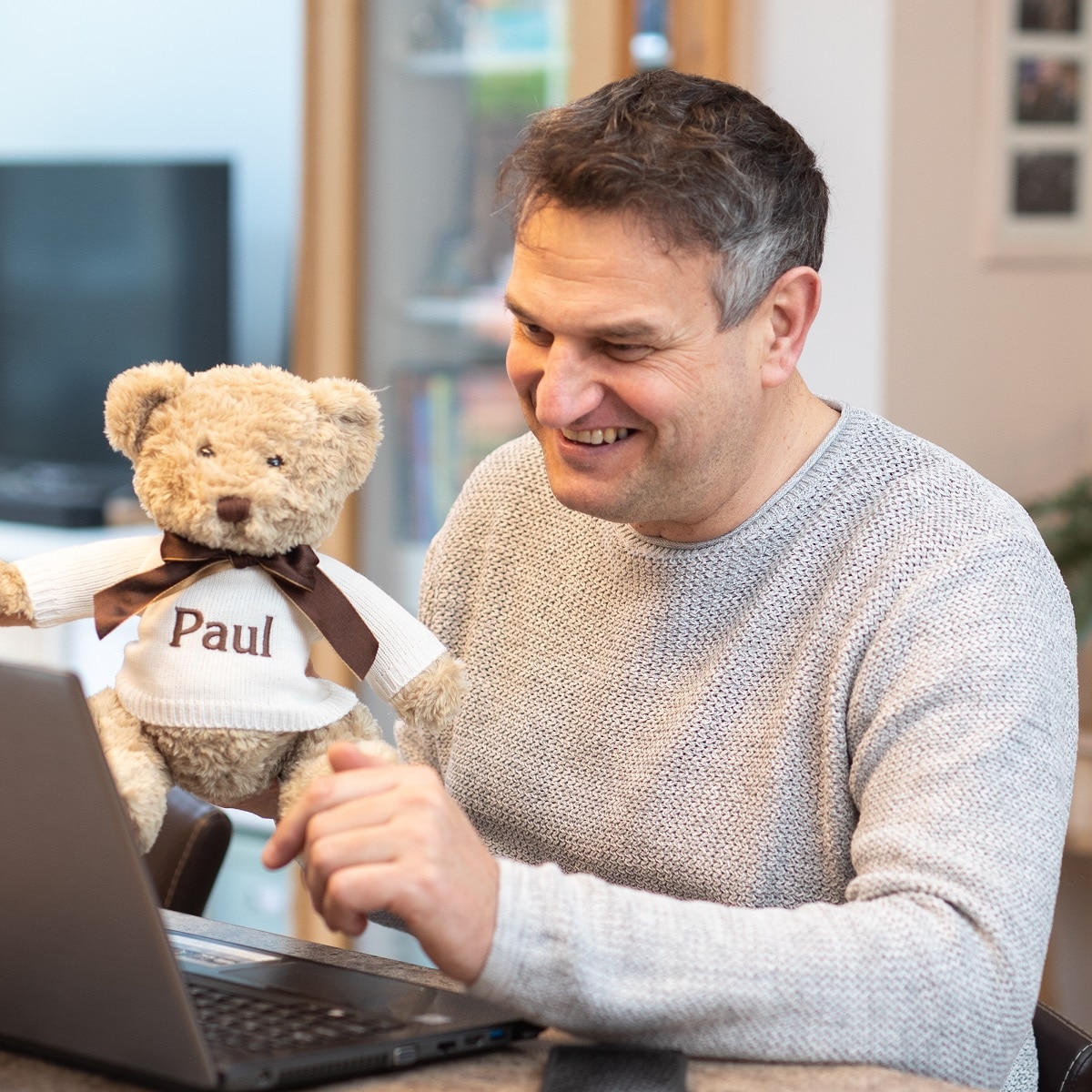 Introducing our personalised Father's Day Gifts range!
Treat your dad, father, daddy, papa, grandad, granda or grandpa to a very special bear this Father's Day. The collection includes fabulous quality teddy bears from Jellycat, Keel and Steiff, featuring Bumbly Bear, Dougie Bear, Keeleco Bear, Sherwood Bear, Honey Bear and also Jimmy Bear.
Dougie and Keeleco bears are made from 100% recycled materials, making them a very eco friendly bear for Father's Day.
We have some traditional and not so traditional slogans on our jumpers to help you say 'I Love You'.
Father's Day 'Best Dad Ever' Steiff honey teddy bear large soft toy, £59.95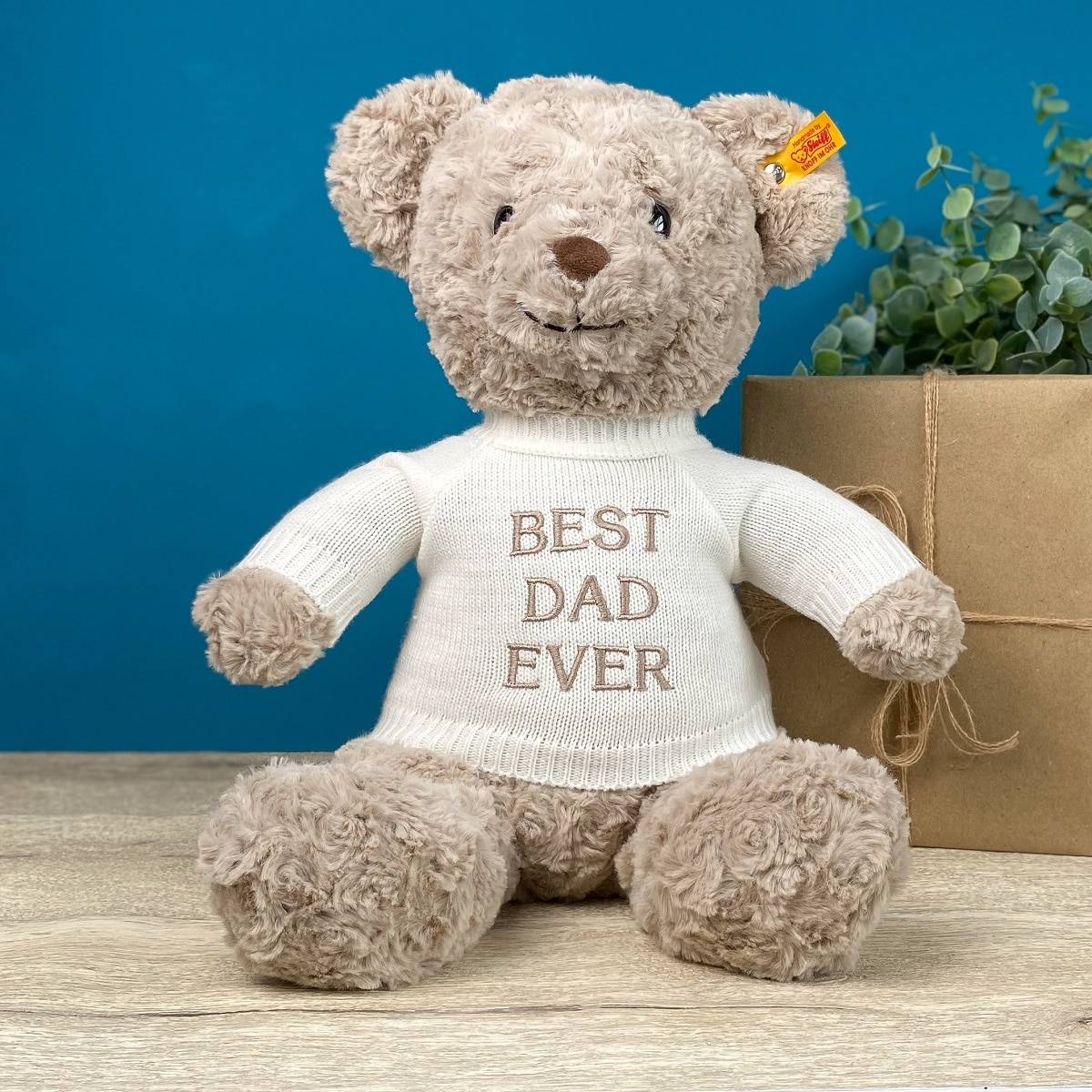 Soft and huggable! This Steiff honey teddy bear large soft toy is exclusive to That's mine and totally unique. The 38cm friend with a honey-sweet smile will steal the heart of any dad! Additionally it's complete with the world famous Steiff stainless steel "Button in Ear" yellow and red tag, and 'BEST DAD EVER' embroidered jumper.
Father's Day Keel sherwood large teddy bear soft toy, £33.95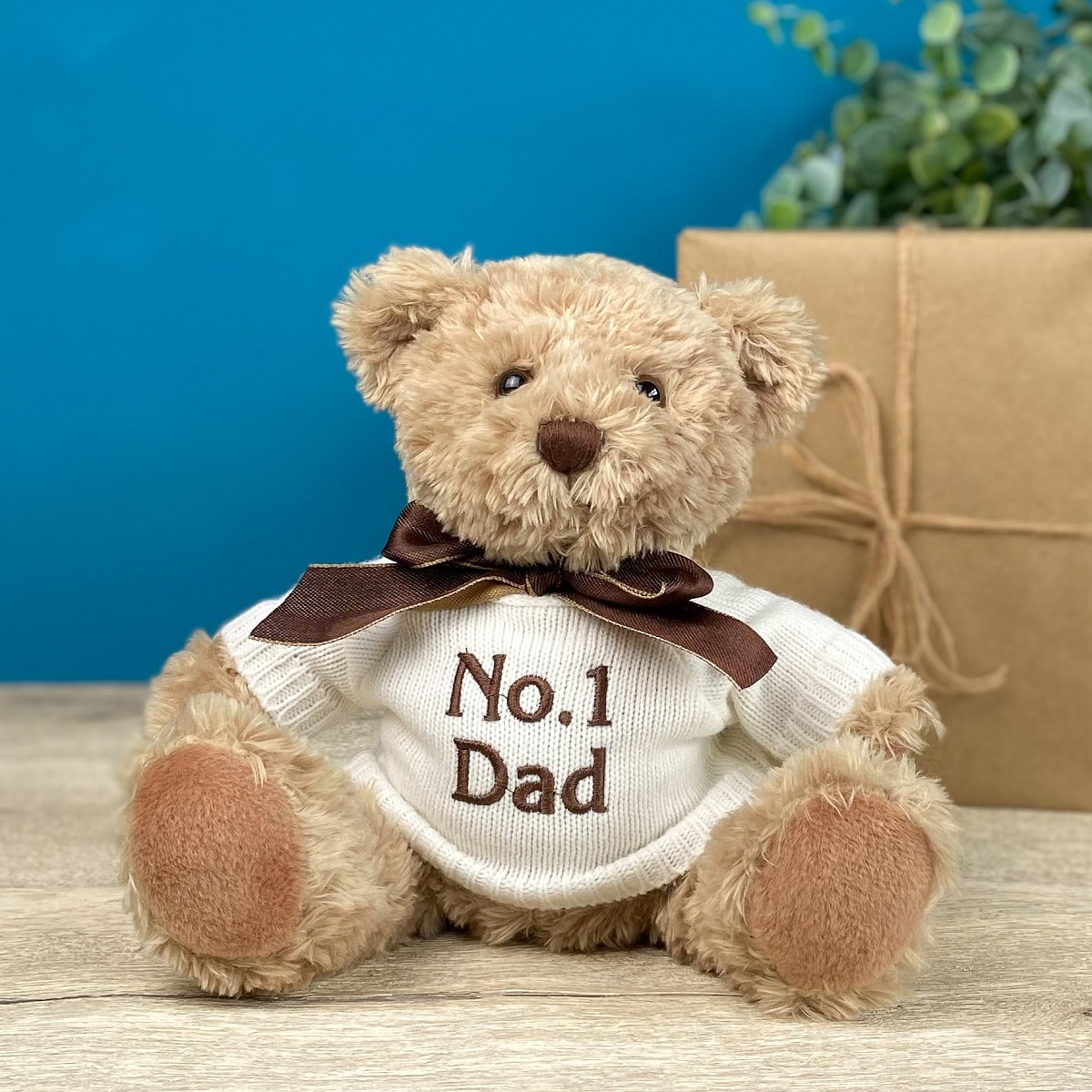 Is your dad the absolute best? Say it loud and proud with our 'No.1 Dad' embroidered bear! Sherwood bear is an adorable plush toy from traditional toymakers Keel. This is also the perfect choice to also beautifully match your home decor, if you prefer a more classic, neutral look.
Personalised Father's Day gifts 2022
Father's Day Keeleco recycled large teddy bear soft toy, £38.95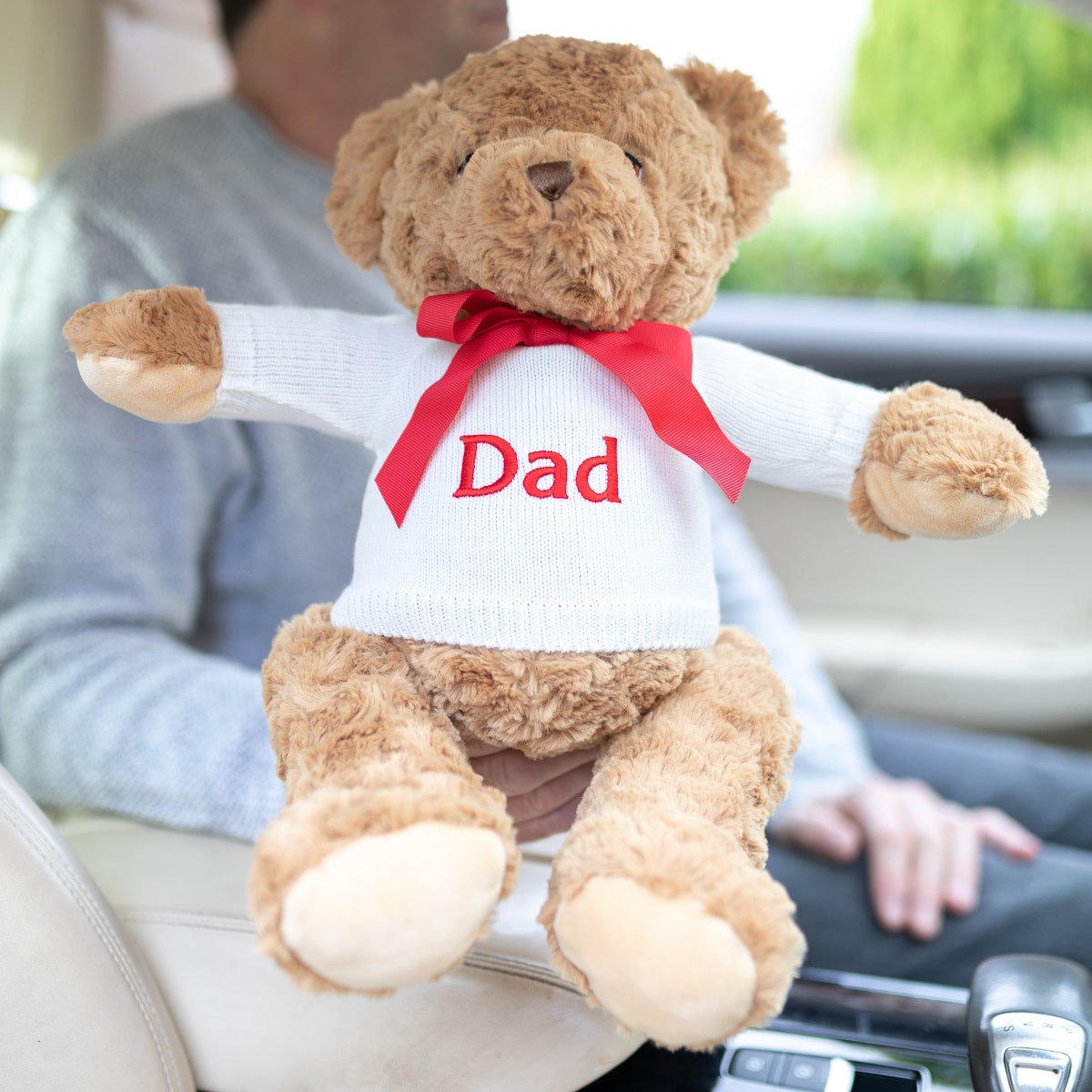 For the best Dad in the world! Keeleco is the NEW 100% recycled range from Keel Toys. These eco-friendly toys are manufactured and stuffed with 100% recycled polyester from plastic waste. Also, qeighted with recycled glass beads, these floppy toys have been perfectly designed for hugging by a loving new friend.
Father's Day 'Daddy' Steiff Jimmy teddy bear large soft toy, £59.95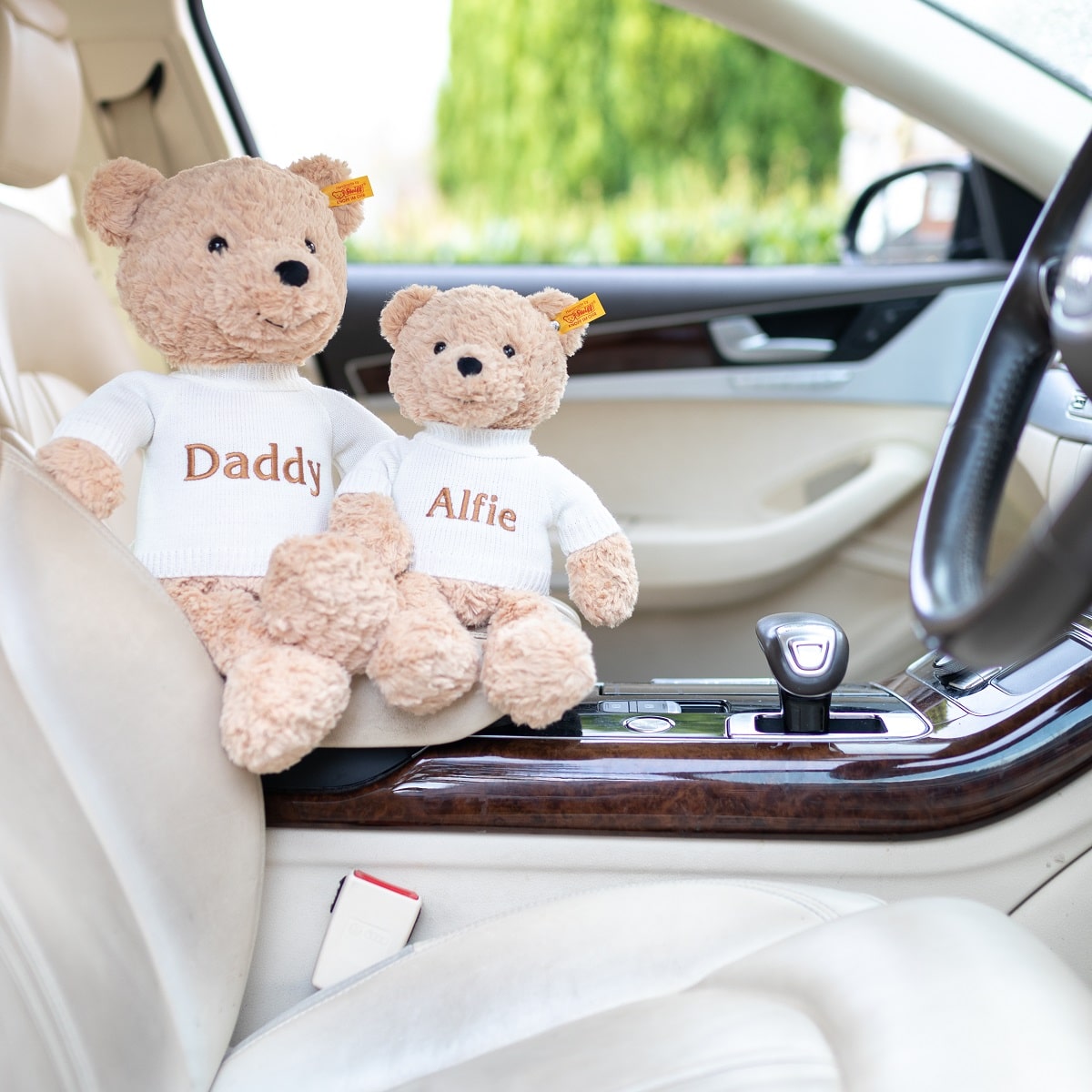 By adding our original and unique jumper to the Steiff Jimmy Bear, we teddy becomes the perfect classic keepsake! A lovely bear in a lovely jumper! Why not treat your dad or granddad with a beautiful bespoke bear from That's mine, complete with a soft jumper.
Make sure you check out all these options and many more, and also our giftboxes and gift cards, making it extra special for an extra special dad.
Happy shopping!